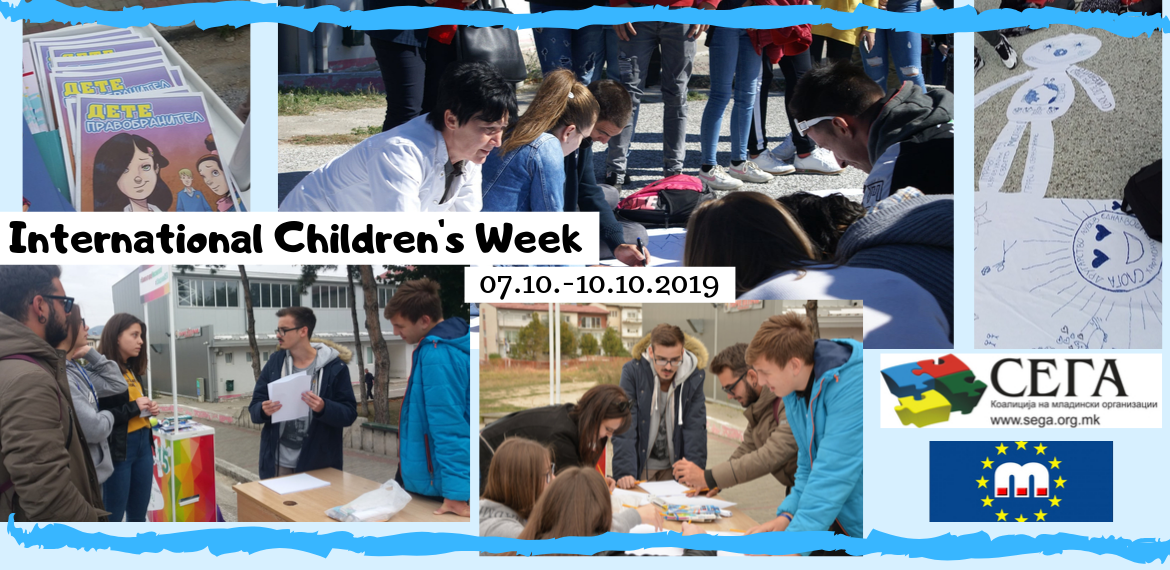 Activities for International Children's Week 2019
In the period from 7-10 October 2019, the Coalition SEGA Team together with the Youth Council Prilep and the EVS volunteers from Italy and France were part of the activities organized on the occasion of the Week of the Child in the Gjorce Petrov High School by the Student Ombudsman.
We were part of different activities: canvas drawing, games, zumba, creative activities, film evening, and for the students Youth Council Prilep organized a workshop for children's rights.
We studied, socialized, created and socialized together!
Thanks to everyone who was part of the activities!
And we hope for even greater mutual cooperation in the future!
If you would like to see what the atmosphere was like, take a look at the pictures on the following link.
---