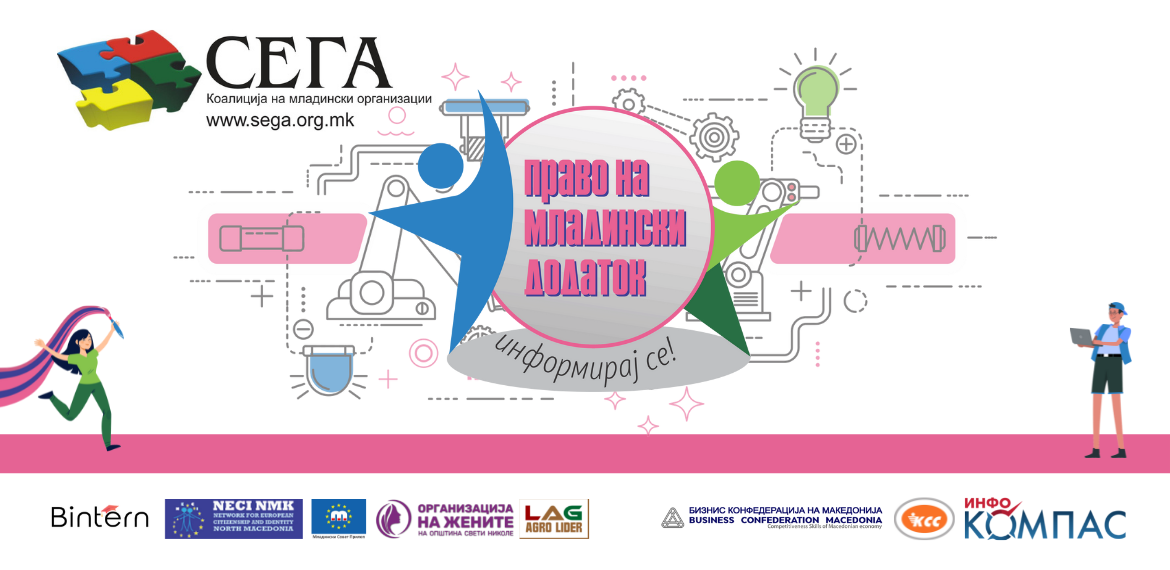 Коалиција на младински организации СЕГА започнува со имплементација на Национална кампања "Право на младински додаток – Информирај се за твоите работнички права" која ќе се спроведува во периодот од 12 август  –  31 декември 2021 година.
Кампањата има за цел информирање на младите и работодавците за корисноста и придобивките од законот за младински додаток и да придонесе кон негова подобра примена.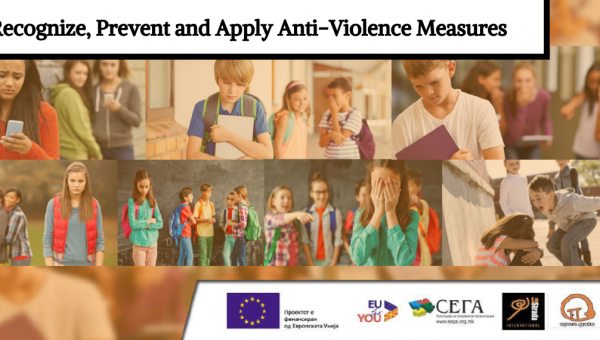 Coalition of youth organizations SEGA, implemented the project "Recognize, prevent and apply measures of violence" supported by the EU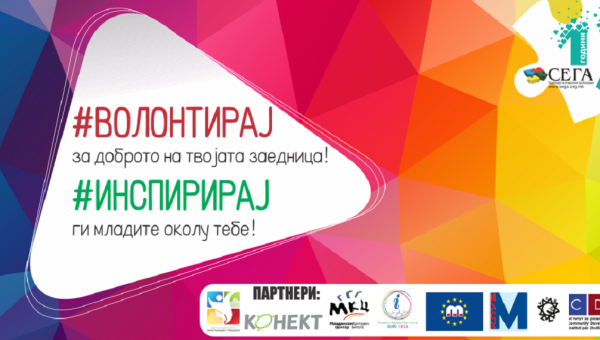 Within 15 years of its existence, Coalition SEGA conducted the National Campaign "VOLUNTEER for the good of its community! INSPIRE the youth around you!"