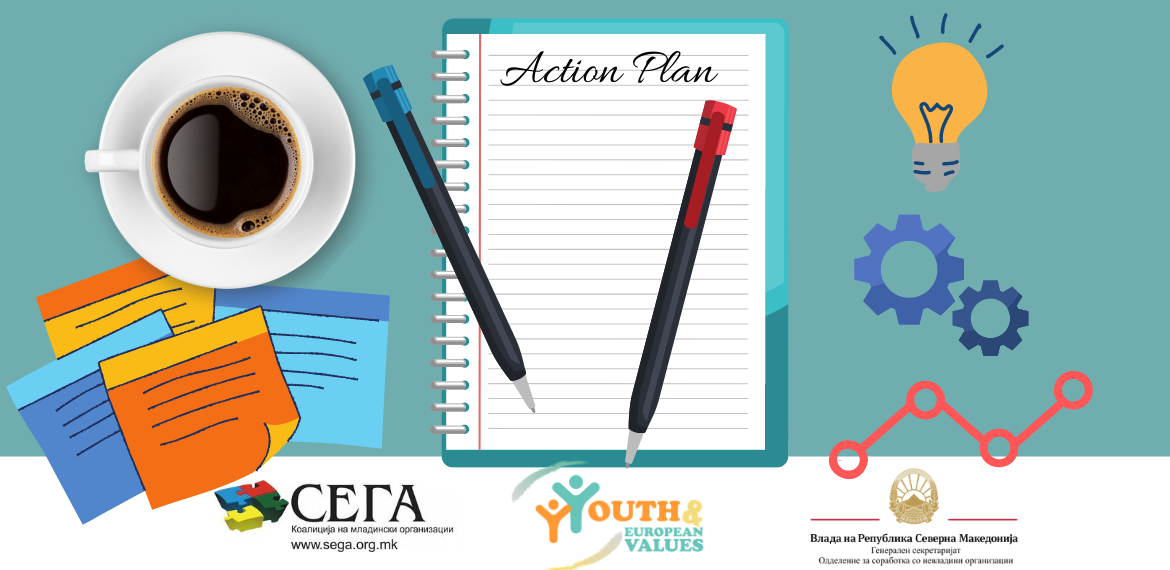 Preparation for Implementation of the Action Plans - Youth and EU Values
Coalition SEGA within the "Capacity Building Program for application of European trends and practices"
held a training on "Capacity Building Program for the Implementation of European Trends and Practices", which lasted from 06 to 08 March 2020 in Struga.
During the training in Struga, representatives of ten youth organizations created Action Plans for conducting local activities with young people.
Due to the situation with COVID-19 virus, the activities that were planned to be implemented within the program in the period April-May 2020 (Mentoring for developing organizational tools for EU procedures and Financial support for local activities with young people), were postponed and plans to implement them in the period from August to September 2020.
The participants of the training are making a revise of the Action Plans and choosing dates for implementation of the planned activities.
Coalition of youth organizations SEGA implements the project "Youth and European Values" supported by the General Secretariat of the Government of the Republic of Northern Macedonia, through the Program for financial support of associations and foundations. The project aims to contribute to a developed and sustainable civil society sector that adequately addresses the needs of young people.
---