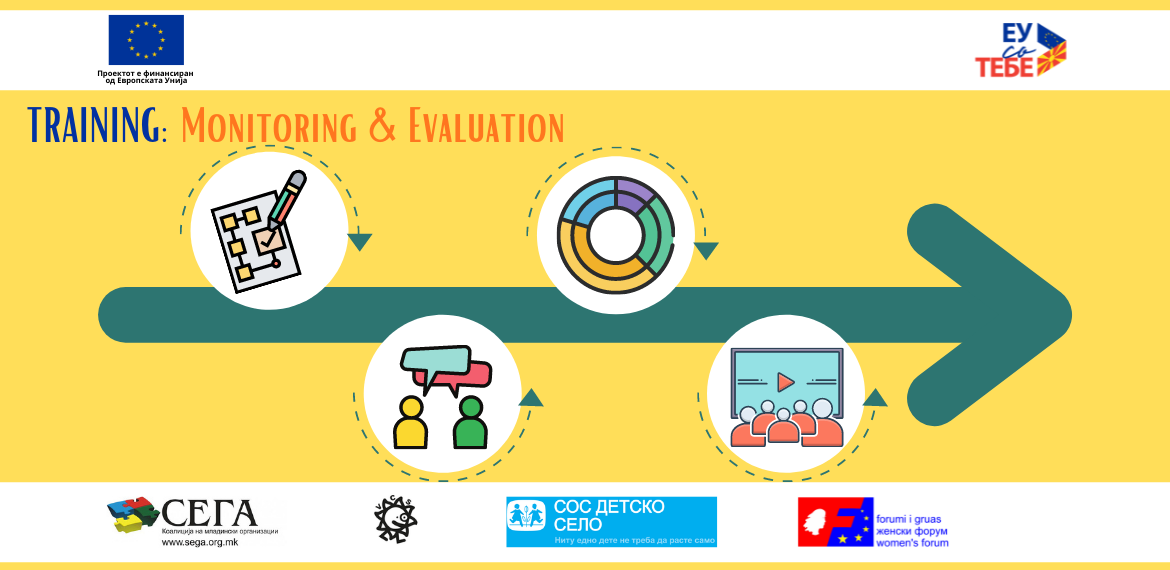 Training | Monitoring and Evaluation
Why is monitoring and evaluation important in the implementation of projects and programs?
What are the key elements in data collection?
When and how is data collected during project implementation?
From the period 14 - 15 December representatives of civil society organizations strengthened their knowledge on these topics and issues through participation in the Training on Monitoring, Evaluation and Data Processing, which is implemented within the project "Youth Participation for Strong and Sustainable Community Development", supported from the European Union.
The project is implemented in partnership with Volunteers Center Skopje, SOS Children's Village and Forumi Gruas.
This project is supported within the program "IPA Civil Society Facility and Media Program 2018-2019", in order to support networks and platforms of CSOs (Support to Civil Society Networks and Platforms in the Republic of North Macedonia).
---