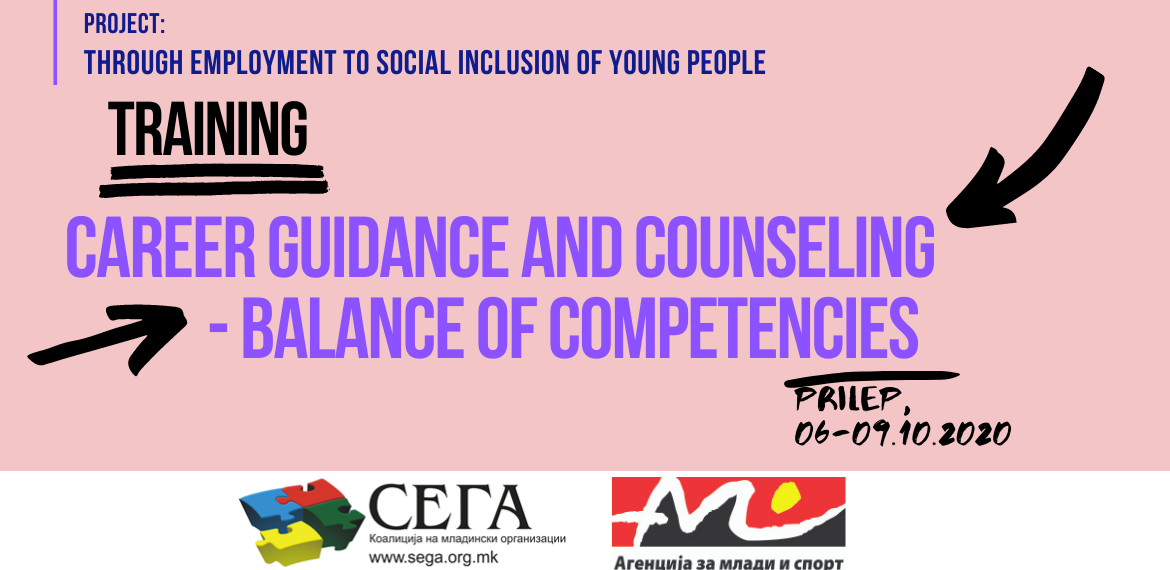 Training: Career Guidance and Counselling - Balance of Competences
Coalition SEGA strengthens the employability skills of long-term unemployed and inactive young people at risk from the Municipality of Prilep
through training for career guidance and employability.
In the period from 06 to 09 October, the third four-day training was held to strengthen the employability of young people at risk in the premises of the Coalition SEGA Prilep.
The project "Through employability to social inclusion of young people" is implemented by Coalition SEGA and will work with 30 young people at risk (NEET, long-term unemployed, recipients of social assistance) and through a career counseling process and capacity building workshop will prepare Individual Employment Plans (IMPs). Some of the participants will have the opportunity to experience practical work in a business environment, and the other participants will receive mentoring support until employment.
The project is implemented with financial support from the program for financial support of associations and foundations of the Agency for Youth and Sports.
---