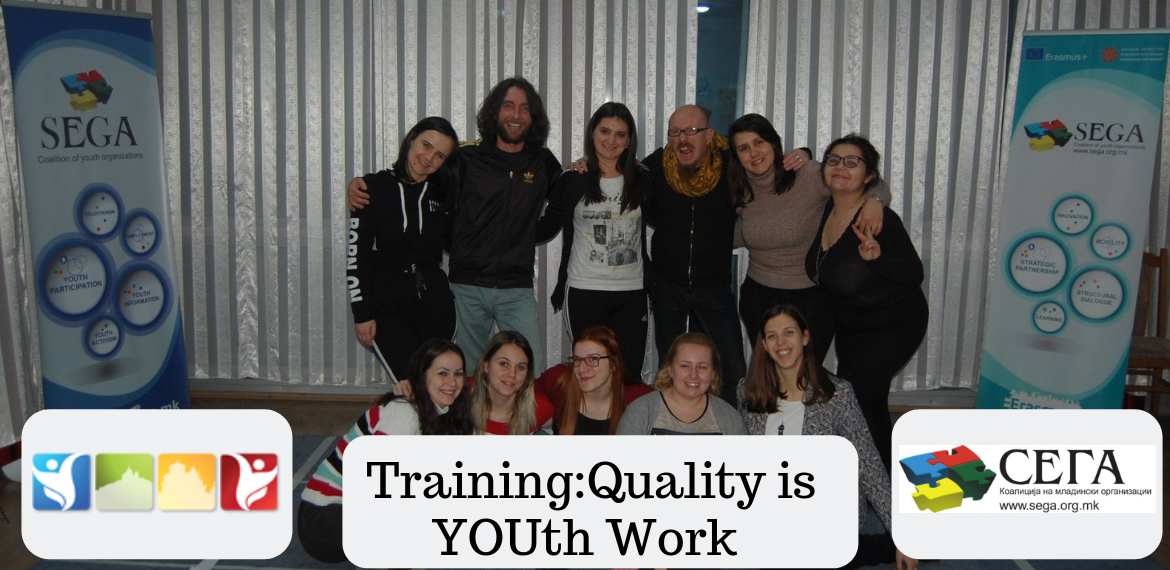 "Quality is YOUth Work" - Training for Youth Workers
Training for youth workers "Quality is YOU work" was held in Hotel Ambient Struga. 
Young people in period of 6th to 9th February 2019 from Bitola, Prilep, Shtip and Kavadarci took participation in the training "Quality is YOUth Work". The training was organized through interactive methods, discussions, creative workshops according to SALTO standards, and was delivered from a team of 2 trainers from France and Macedonia. With this training participants got a clear image of ​​what to be youth workers means and what is their role, they were better acquainted with the project cycle and practical methods of informal education.
After this training, participants can submit a complete initial module for future youth workers, representatives of organizations and institutions working with young people.
This training was realized as part of the program for decentralized cooperation with the Normandy region - France and the Republic of Macedonia, which Coalition SEGA conducts in partnership with the organization Maison Pour Tous Leo Lagrange.
---