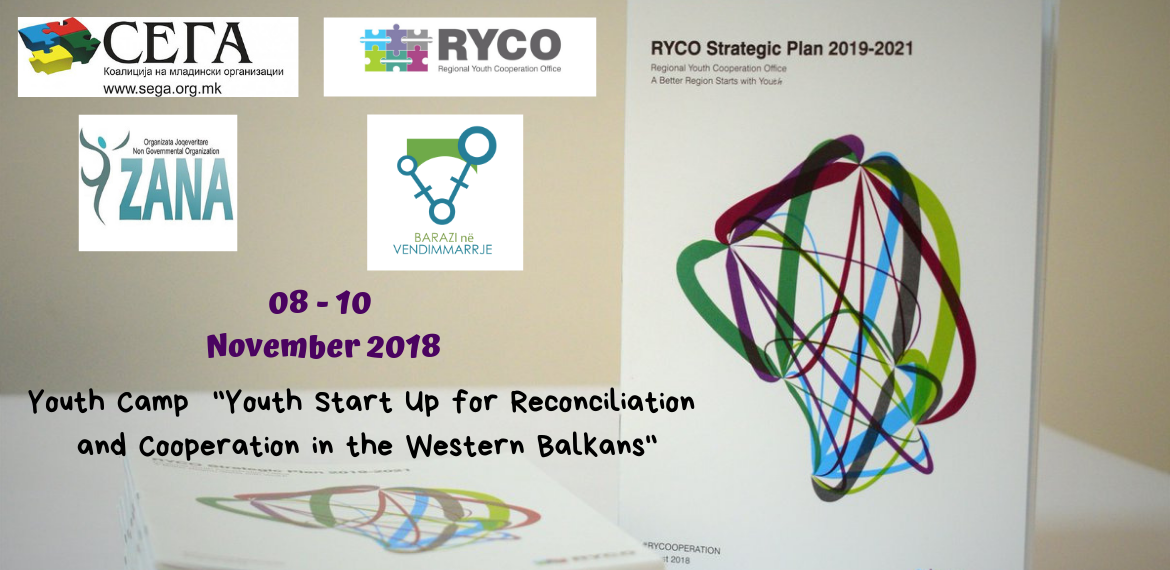 Thirty Young Participants from Macedonia Participate in Youth Camp in Tirana, Albania
In the period from 08.11.2018 - 10.11.2018, the Youth Camp for reconciliation and cooperation in the Western Balkans was realized. The event is attended by 90 young people (30 young people from Macedonia, 30 young people from Kosovo and 30 young people from Albania).
Young Camp participants through this initiative will discover neighboring countries, traditions and cultures through informal learning and will develop creative thinking, learn how to invent new ways to solve problems - to think outside the box - to understand each other, make new friends and have fun!
The Youth Camp is part of the Youth Start Up for Reconciliation and Cooperation in the Western Balkans project implemented by the Coalition of youth organizations SEGA in Macedonia together with Women's Network Equality in Decision Making from Albania and ZANA NGO from Kosovo. The project aims to facilitate the creation of inter-action space for young people between 15-29 years to strengthen collaboration through know-how, networking and active participation.
---