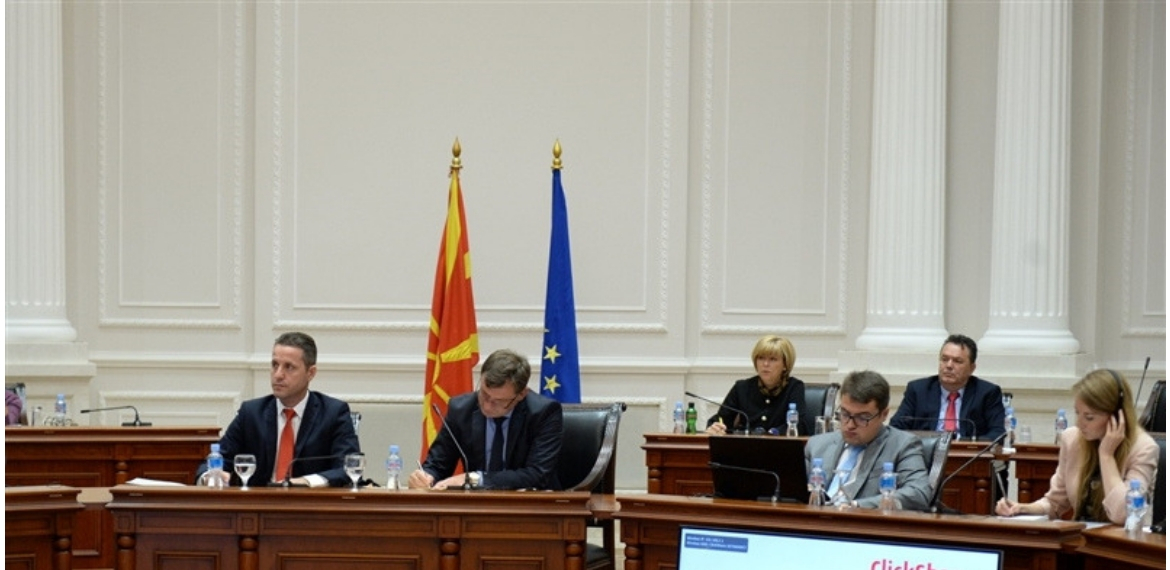 Second donor meeting of the National Committee for the Prevention of Violent Extremism
In the premises of the Government of the Republic of Macedonia
, on September 6, 2018, in the organization of the National Committee for Prevention of Violent Extremism and Fight against Terrorism the Second Donor Meeting was held, attended by representatives of the embassies, international organizations, as well as representatives of Coalition of youth organizations SEGA.
The purpose of the meeting was to update and harmonize the activities of international partners and civil society organizations in order to see the priorities for more efficient cooperation, better results and long-term effect of activities in the field of prevention of violent extremism and the fight against terrorism.
As a priority in the future activities, the active involvement of the NGO sector in specific projects was emphasized in order to harmonize and improve the mechanisms for achieving complementarity.
The representatives of Coalition SEGA, as participants of the event, presented the current and planned events related to the topic and pointed to the need for institutional grants for civil society organizations on one hand working on the prevention of violent extremism and on the other hand working on project grants in order to be able to intervene urgently in cases where this is necessary.
It was concluded that the Government of Republic of Macedonia, with the priority goals planned for the period of 2019-2022, confirms the commitment to prevention and suppression of these threats, with coordinated action with the strategic partners and our neighbors in the region.
Participants at the Donor Meeting presented their current and future projects, which refer to the prevention of radicalization and violent extremism, which can lead to terrorism, welcoming the initiative for intensifying cooperation in the future, which, as assessed, will achieve the strategic priorities and goals at local, national and regional level.
---