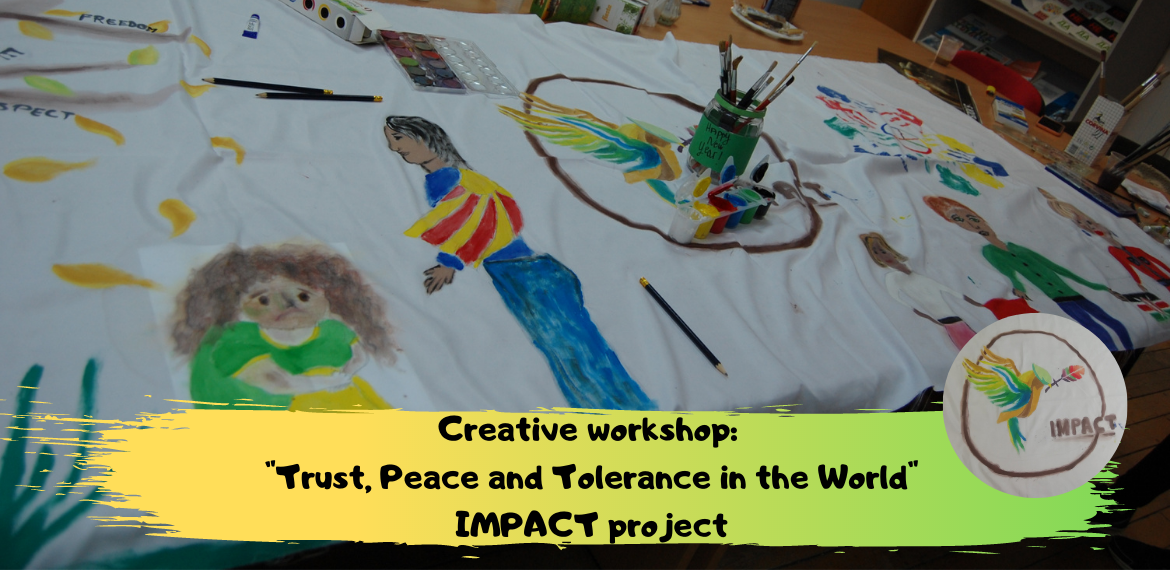 Creative Workshop: "Trust, Peace and Tolerance in the World": Project "Impact - Inclusion Matters!"
On November 25, in the premises of Coalition SEGA, a creative workshop was held on "Trust, Peace and Tolerance in the World"
as part of the project "Impact - Inclusion matters!".
The main goal of the workshop was to continue the message that our local volunteers sent to the people who migrated to Macedonia by painting on canvas. The aim is to promote social inclusion by developing artistic strategies, techniques and methodologies aimed at refugees and citizens at the local level.
The project is implemented by Coalition of youth organizations SEGA in cooperation with VIFIN - Videnscenter for Integration - Denmark (leading organization), ALDA - France, La Piccionaia - Italy, LDA - Montenegro, LDA - Bosnia and Herzegovina, Association for Developing Volunteering Work - and Urban Development Center - Serbia, funded by the Erasmus + program.
If you would like to see what the atmosphere was like, take a look at the pictures on the following link.
---