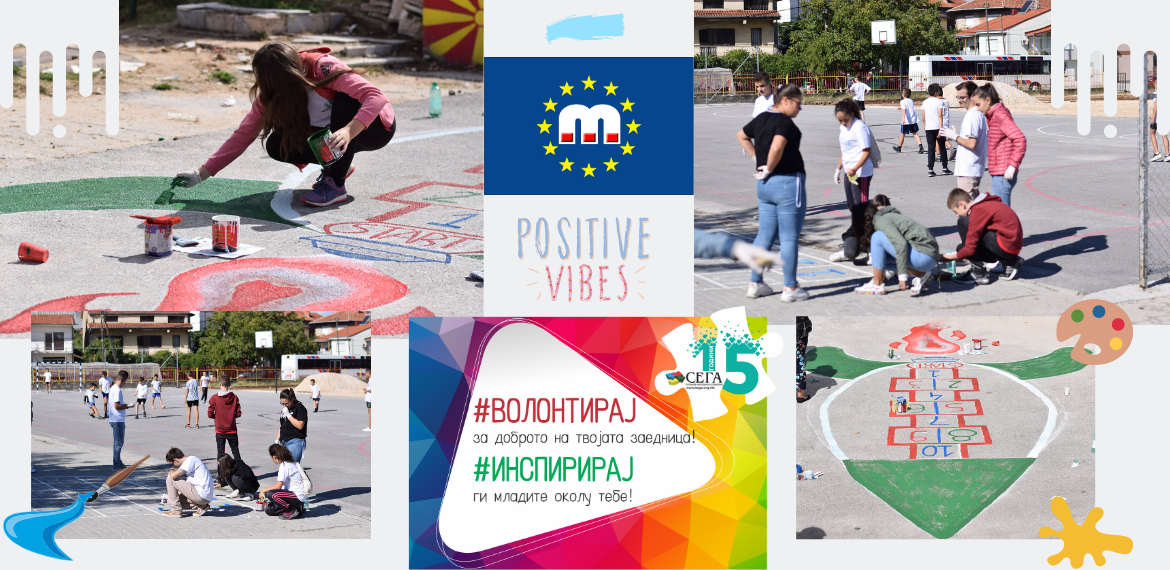 Second Volunteer Action Was Held in Prilep
On 26.09.2019 courtyard of the Primary School "Goce Delchev" in Prilep was held a volunteer action by Youth Council Prilep. The action took place as part of the campaign VolontirajInspiriraj! implemented by Coalition SEGA nationally together with its five local partner organizations.
The action was carried out by the local volunteers of the Youth Council Prilep together with the students and their teachers created a part of the garden which will then be used by the school's gardening section. The action was preceded by a panel discussion in the Municipality of Prilep, an informative and educational workshop with EVS / ESC volunteers and Peace Corps North Macedonia volunteers.
Volunteers who participated in the action made a video from the hole process, you can watch on this link.
The campaign aims to improve the environment for volunteering in our country.
The campaign and the foreseen activities will influence the awareness raising of young people about volunteering through their involvement in specific volunteer local actions.
Keep up to date with the following 3 actions in different cities in our country ❗️❕
---