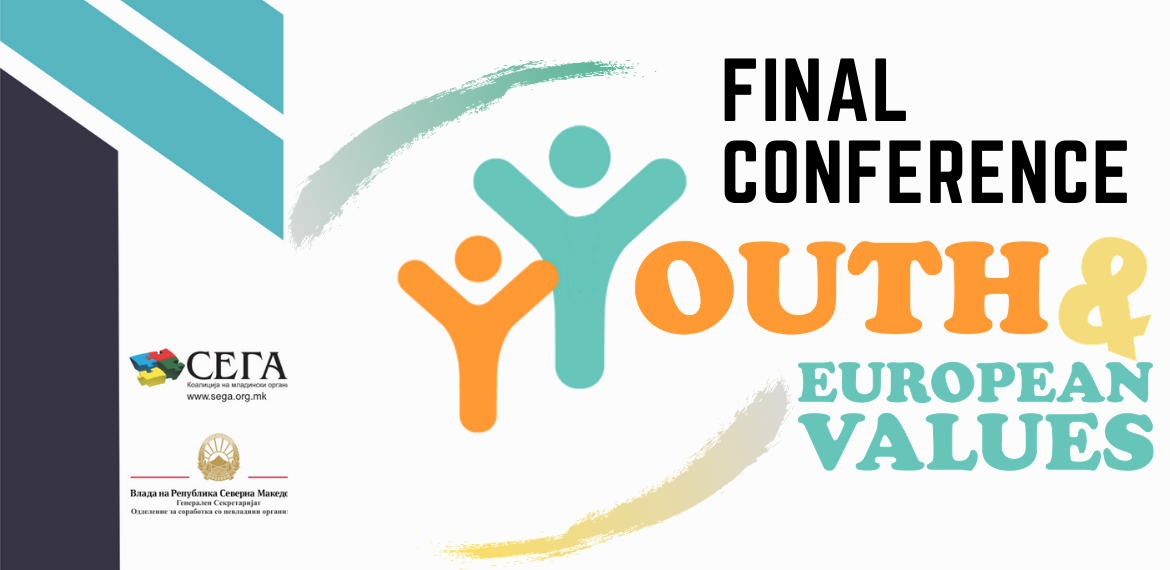 Final Conference of the Project "Youth and European Values" was Held
On November 9, 2020, the Coalition of Youth Organizations SEGA held the Final Conference
of the project "Youth and European Values" through the online platform BlueJeans.
The purpose of the Conference was to promote the achievements of the project, with special reference to the Analysis of the needs of young people and the application and existence of European values in our society, the Program for capacity building of youth organizations and presentation of experiences and challenges of organizations involved in the project.
The event was attended by representatives of institutions, youth organizations, schools and youth.
The Conference was live streaming on Facebook. You can find it here.
The conference was organized within the Project "Youth and European Values" implemented by the Coalition of Youth Organizations SEGA, which is financially supported by the General Secretariat of the Government of the Republic of North Macedonia, through the Program for financial support of associations and foundations.
---