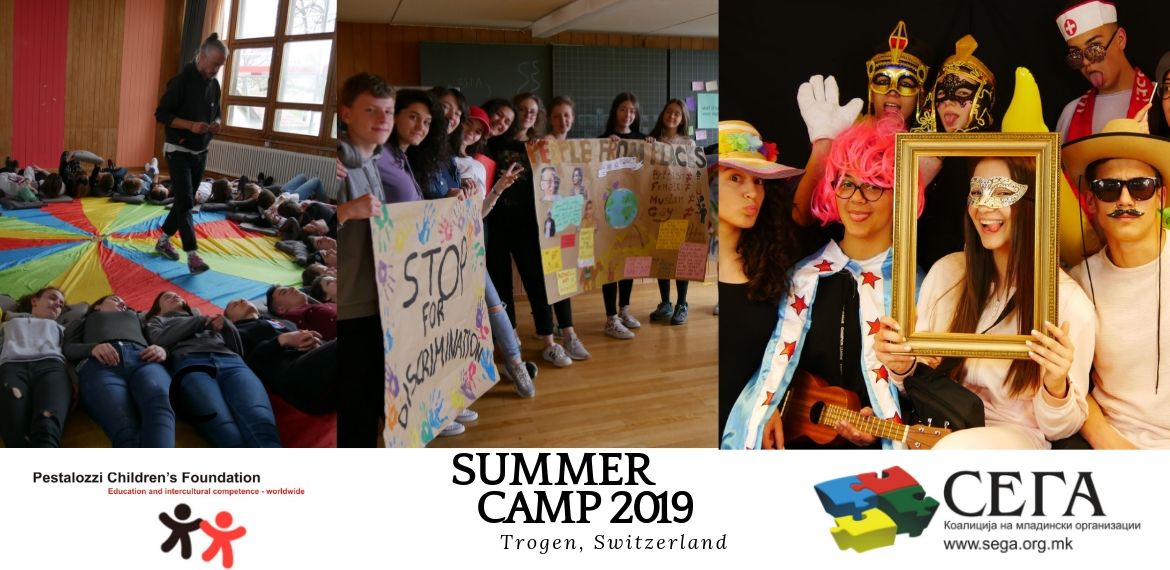 Summer Camp Held in Children Village Pestalozzi - Trogen, Switzerland
In the period from 7 to 20 July, 148 children and 24 supervisors were part of the Summer Camp held in the Children's Village Pestalozzi in Trogen, Switzerland. Participants from the Summer Camp were from Macedonia, Turkey, Serbia, Croatia, Russia, Poland, Moldova, Ukraine and Switzerland.
The participants were part of the training on the following topics: Security and freedom, Critical use of media, No borders, no nation, People from places, Global challenges and Mosquito activists. In addition to these topics, the children had the opportunity to create their own workshops on topics of their choice.
Apart from the workshops, the children entertained and studied through various other activities, such as the Treasure hunt in Zurich. All participants from the camp were divided into groups and had tasks assigned to them through Zurich. Through these activities, participants examined several parts of Zurich and learned about the history of the city. Also, the participants had an International evening where they represented their country, food and culture.
Some of the participants created a newspaper that consisted of various news about events that took place during the camp, and other participants were part of radio shows. In addition to this, the children also entertained themselves through the Holi Festival of Colors and the Trash percussion workshop and played in the salsa rhythm.
Upon completion of the camp, the task of the participants is to implement the action plans they have prepared during the camp in their schools in order to transfer knowledge to their peers.
The Summer Camp is part of the project "Implementation of the Convention on the Rights of the Child in Macedonia", implemented by the Coalition of youth organizations SEGA with the support of the Children's Foundation Pestalozzi.
---