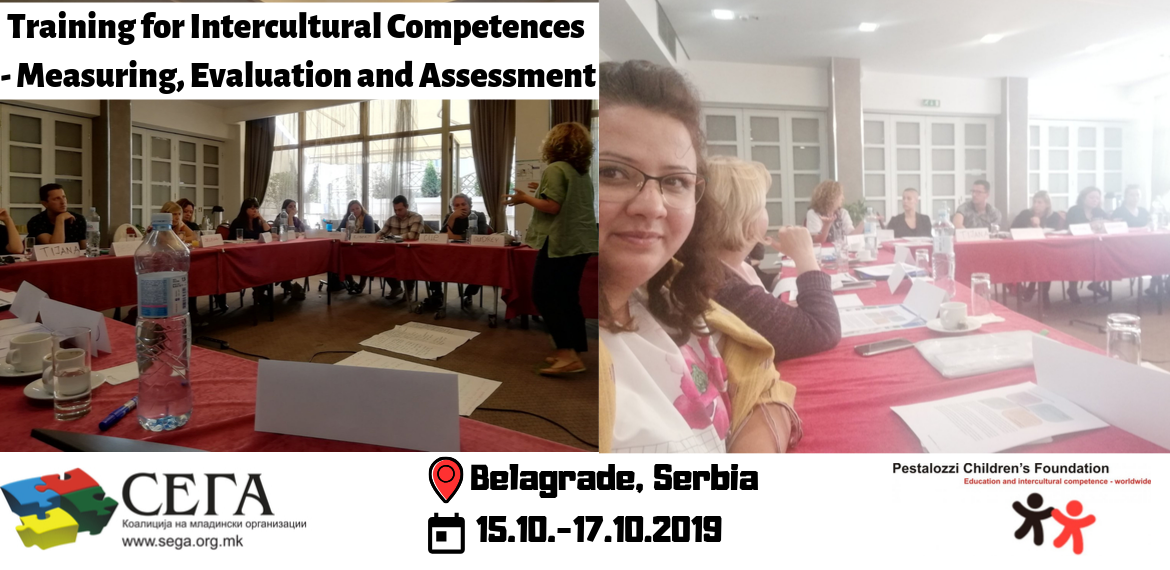 Coalition SEGA Representative Attends Training In Belgrade Serbia Organized by PCF
In the period of 15th to 17th of October representative from Coalition SEGA is attending at training on the topic Intercultural Competences - Measuring, Evaluation and Assessment in Belgrade Serbia organized by Pestalozzi Children Foundation.
The training is facilitated by Dr. Corinna Borer from Zurich University of Teacher Education.
The training enables participants to plan their own measurement and assessment of intercultural competences of students. The focus is on sharpening the understanding of which intercultural competences can be observed in the classroom by means of practical examples. Participants are gaining knowledge and skills for the situational use of methods to explore competences within their project implementation framework.
Learning targets of the training are:
Be familiar with important elements of intercultural competences in the classroom.
Be able to further develop the monitoring plan according to the indicators set for outcomes and outputs.
Be familiar with a range of assessment tools.
Be able to plan an assessment tool for observe intercultural competences.
Be motivated to develop further the assessment within the project teams.
---