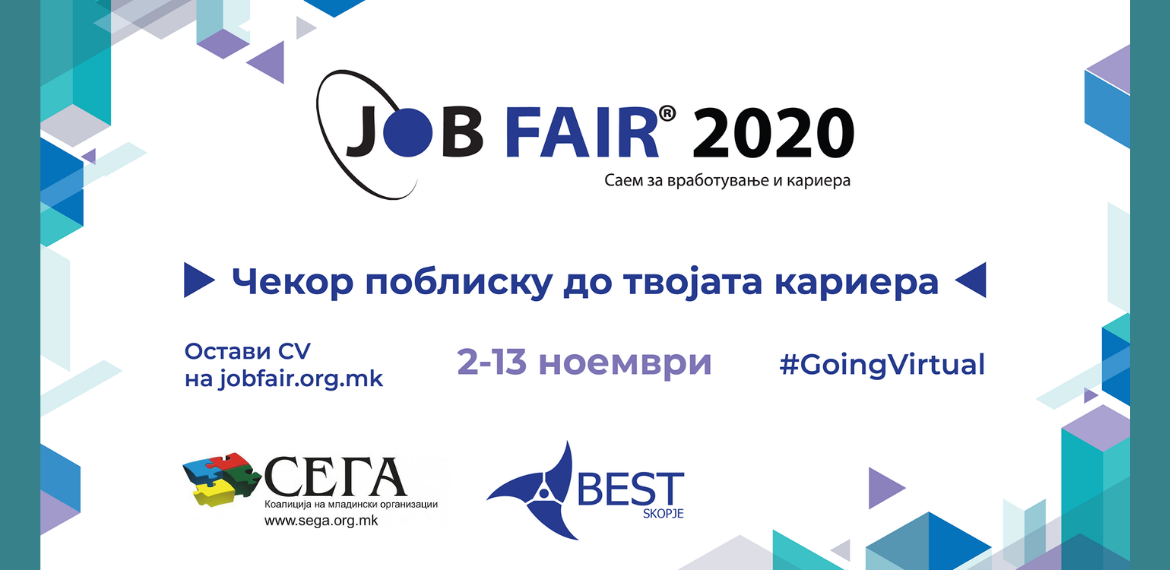 Coalition SEGA has joined Job Fair - Employment and Career Fair!
Coalition SEGA has joined and supported this year's Job Fair - Employment and Career Fair!
Lela Jurukova, Associate for Logistics and Membership care in SEGA, is one of the ambassadors of Job Fair 2020. Job Fair 2020 will be held from November 2 to 13, 2020. The purpose of the event is to establish a connection between students and companies that may be their employers in the future.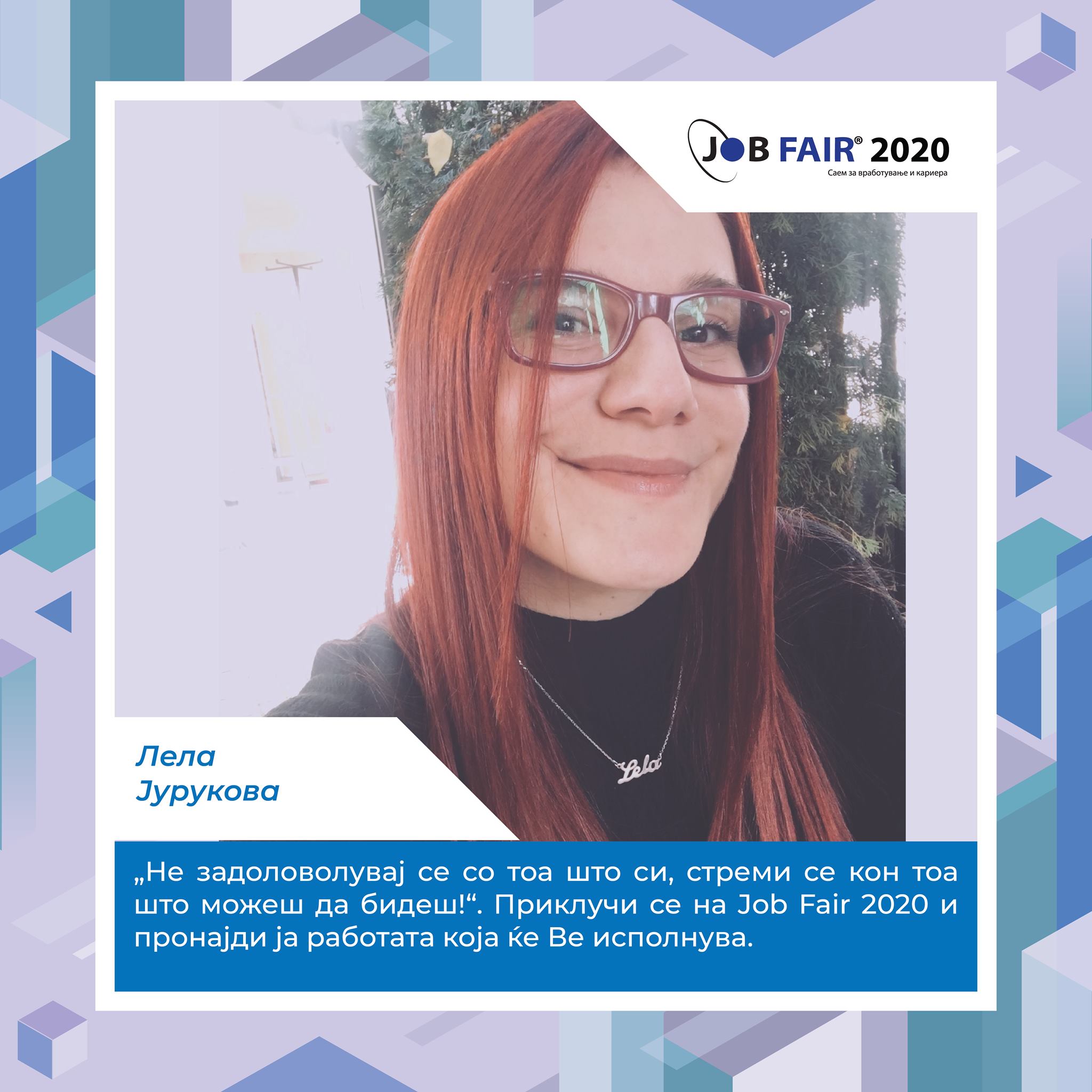 The event itself will take place for the first time in an online environment and will include presentations, workshops, webinars and information meetings for open positions in companies.
More information about the event can be found at the following link.
Job Fair 2020 brings you one step closer to your career!
---