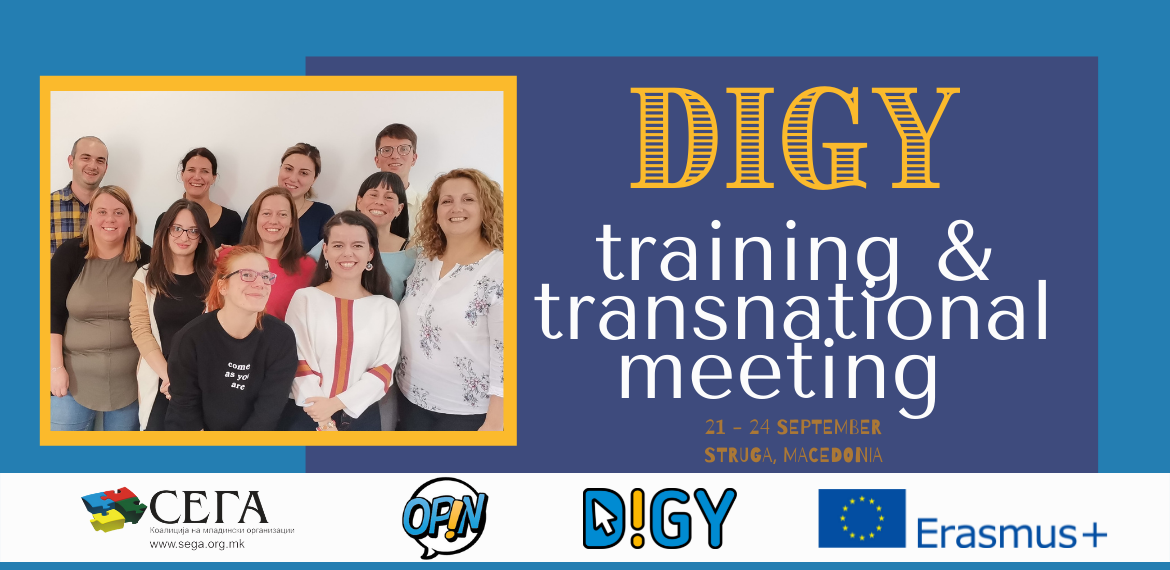 DIGY Training & Transnational Meeting
From the period of 21st till 24th of September s transnational training and meeting was held in Struga, Macedonia as part of the DIGY project.
 The goals of the training were:
peer learning
learn from and improve outputs from DIGY
valuable knowledge for the output and dissemination phase of an eParticipation
Coalition of Youth Organizations SEGA is a partner of the DIGY project, which is funded and supported by the German National Agency for Educational Programs and Mobility through the Erasmus + program, Key Action 2, Strategic Partnership and Innovation.
Project Coordinator: NEXUS Institute for Collaborative Management and Interdisciplinary Research, Germany
Partner organizations: Agency Zaghzagh from Malta, Creativitas from Lithuania, Heart of Slovenia from Slovenia, Youth Horisons from Georgia, Liquid democracy from Germany and Coalition of youth organizations SEGA from the Republic of North Macedonia.
---