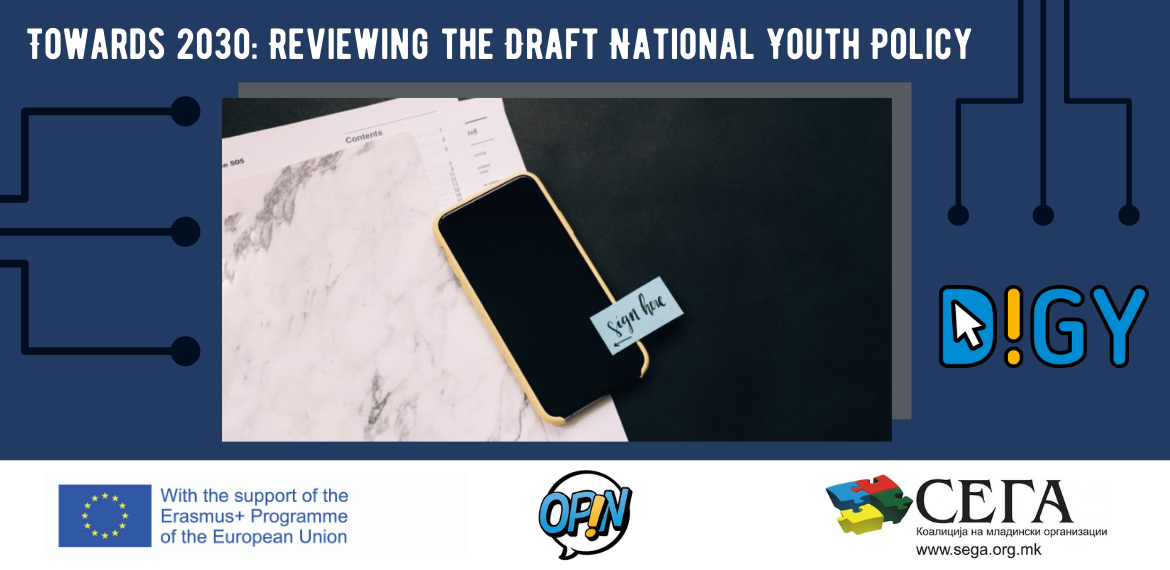 DIGY | Towards 2030: Reviewing the Draft National Youth Policy
"Towards 2030: Reaching out to, working with and supporting young people" is the new draft policy which will replace the current youth policy as of 2021.
Before its implementation, like any other policy issued, the Maltese government published the draft youth policy for public consultation on its online platform. "Agenzija Zghazagh" involved young people in this consultation process through the use of eParticipation.
The Parliamentary Secretary for Youth entrusted "Aġenzija Żgħażagħ" and the National Youth Council, to devise a strategy to engage young people in this consultation process. However, text reviewing a policy is an arduous task for anyone. "Aġenzija Żgħażagħ" opted to use the OPIN.me eParticipation platform to facilitate this process. The aim was to invite young people to provide feedback, recommendations and changes on the six strategic goals proposed in the national youth policy.
The text reviewing tool on OPIN was the ideal tool to carry out this process. Youth workers from "Agenzija Zghazagh" initiated a project for each respective strategic goal. Over a month, youth workers and representatives from the National Youth Council invited young people on OPIN to share their views. Young people actively engaged in commenting and proposing new ideas and suggesting changes. In some cases, participants reacted and commented on other participants posts. To complement the online participation in collaboration with KNZ, "Aġenzija Żgħażagħ" hosted focus groups for young people to explore the six strategic goals further. This exercise was useful as it created collaborative efforts that led to multiple suggestions, recommendations and text reviews.
By the end of October, several young people had participated actively in the process, generating over 150 comments. A document with the comments, text reviews and suggests will be put together and presented to the Parliamentary Secretary responsible for the youth sector and other policymakers in Malta.
"Agenzija Zghazagh" intends to continue using eParticiaption and OPIN.me to engage young people in the implementation phases of the new youth policy. Young people will, in this way, be active partners in how "Agenzija Zghazagh" will achieve these strategic goals by 2030.
Coalition of Youth Organizations SEGA is a partner of the DIGY project, and a Coordinator of the pilot projects, which is funded and supported by the German National Agency for Educational Programs and Mobility through the Erasmus + program, Key Action 2, Strategic Partnership and Innovation and is implemented from 01 September 2019 to 31 August 2022.
---