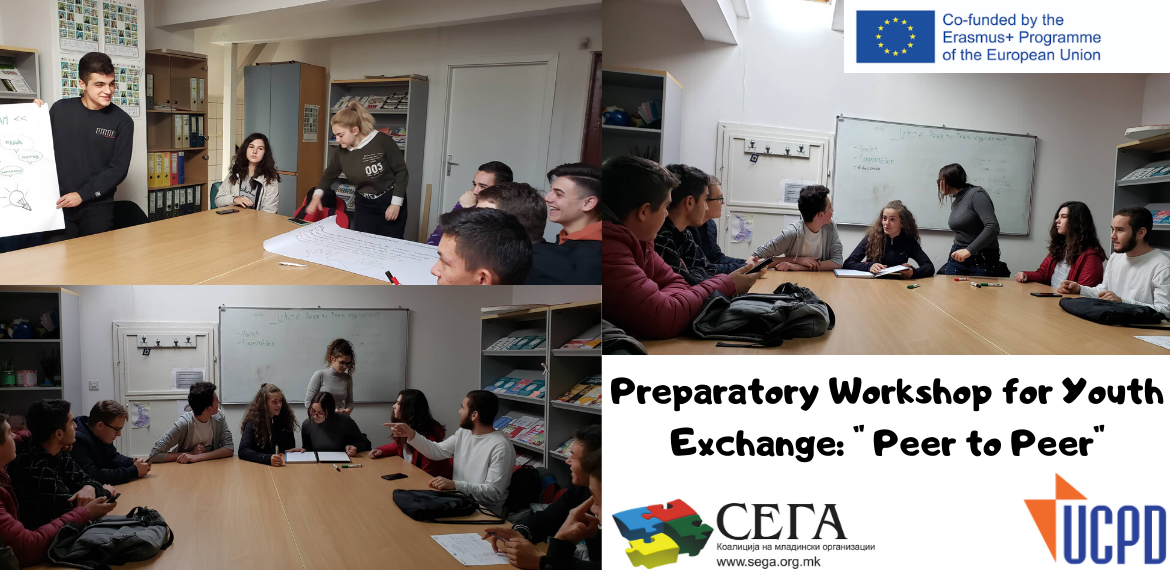 Preparatory workshop for Youth Exchange: "Peer to Peer"
 Today, at 12 o'clock in the premises of Coalition SEGA, a preparatory workshop was held for 15 participants from Macedonia who will be part of the youth exchange in the period from 02 to 8 December, in Hotel Ambient Struga.
 Coalition for youth organizations SEGA and Uzicki centar za prava deteta are organizing Youth exchange within the project: "Peer to peer activism"
 The overall objective of the project is to strengthen the competencies and skills of young people of North Macedonia and Serbia to become peer educators.
 The project "Youth agents of Social Change" is founded by European Commission through Erasmus+ Program, KA1.
---