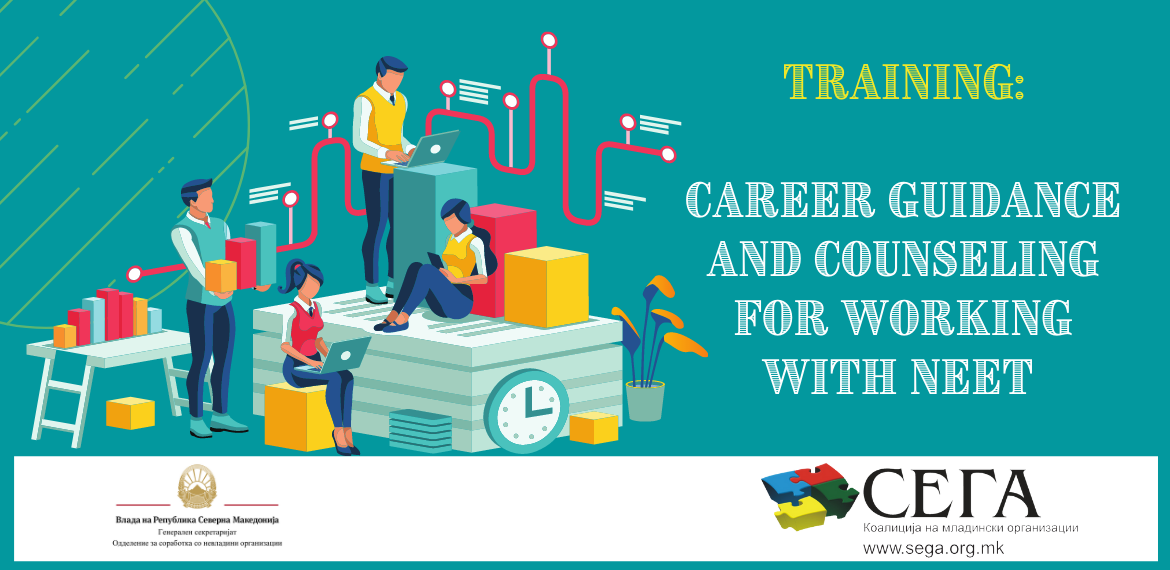 Training: Career Guidance and Counseling for Working with NEET
In the period 17 to 19 September, a three-day training for Career guidance and counseling for work and coverage of young people at risk
and recipients of GMА was realized with representatives of centers for social work from Skopje, Stip, Bitola and Prilep.
Career as a process, profile of career counselors, individual and group counseling, individual assessment and intervention were part of the training sessions in which the participants actively participated.
This training was organized in Hotel Biser in Struga within the project "Creating a career path in accordance with the labor market" implemented by the Coalition of Youth Organizations SEGA, and financially supported by the General Secretariat of the Government of the Republic of North Macedonia, through the Program for financial support of associations and foundations.
---