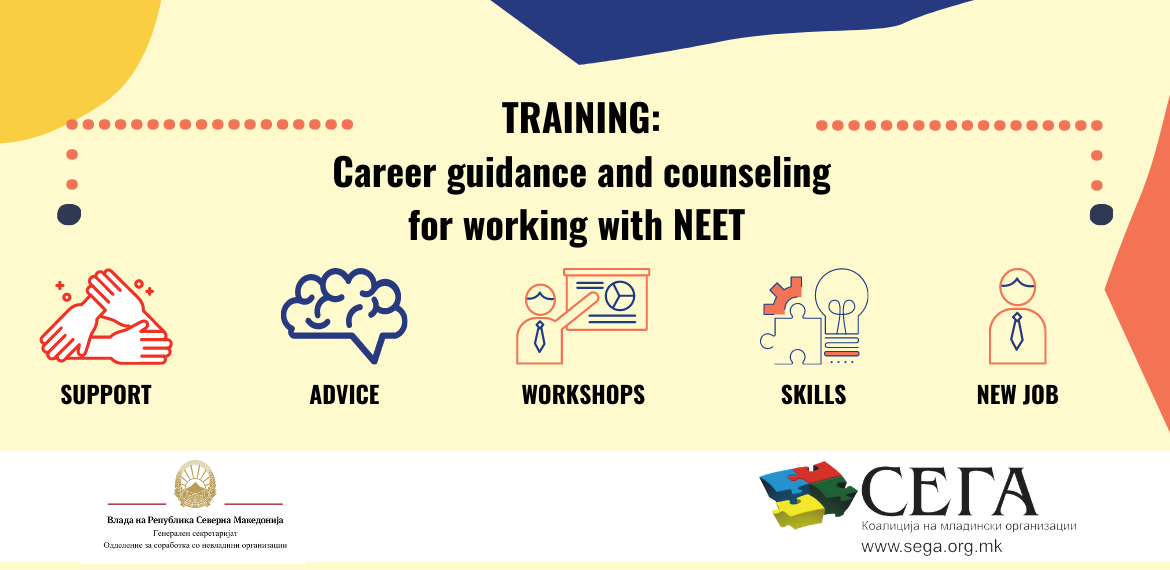 Career Guidance and Counseling Training for Working with NEET
In the period from 3 to 5 September, a three-day training was held
for career guidance and counseling for work and coverage of the NEET group of young people with representatives of non-governmental organizations, members of the Coalition SEGA.
Career as a process, profile of career counselors, individual and group counseling, assessment of intervention training sessions in which participants actively participated on the first day of the training. On the second day, the representatives of the organizations worked on projective techniques for self-knowledge, techniques for personality types, communication, behavior and types of behavior.
This training was organized in Hotel Biser in Struga within the project "Creating a career path in accordance with the labor market" implemented by the Coalition of Youth Organizations SEGA, and financially supported by the General Secretariat of the Government of the Republic of North Macedonia, through the Program for financial support of associations and foundations. The aim of the project is to strengthen the capacities of the representatives of the non-governmental organizations and the representatives of the institutions for career guidance and counseling of different groups of young people.
---