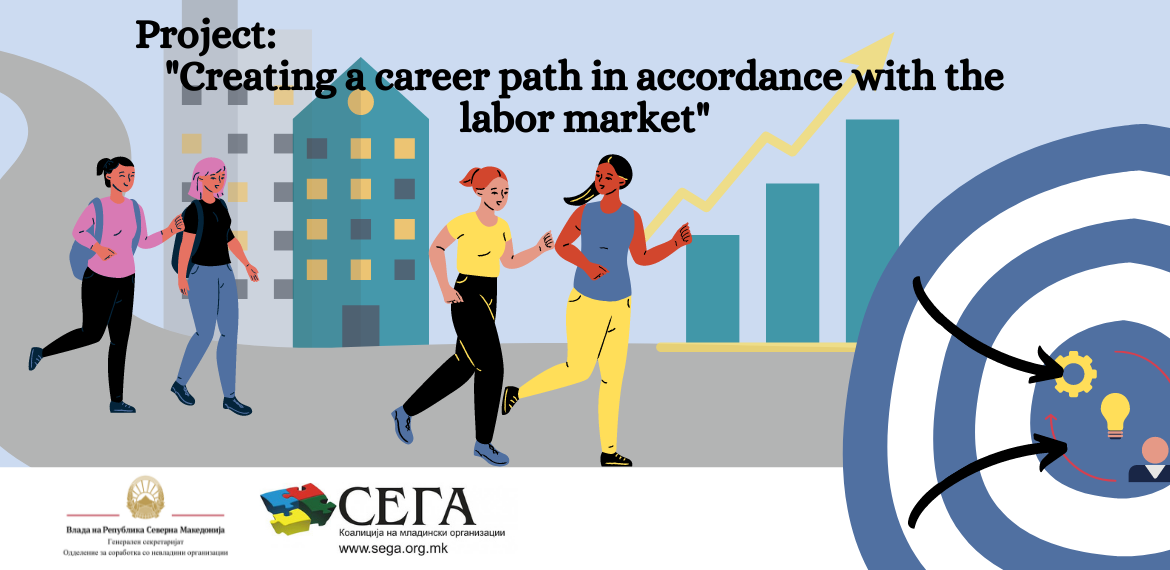 Coalition SEGA is Starting the Project "Creating a Career Path in Accordance with the Labor Market"
Coalition of youth organizations SEGA is starting the project "Creating a career path in accordance with the labor market"
which is financially supported by the Government of the Republic of Northern Macedonia - General Secretariat.
The implementation period of the project is from August till December 2021.
The aim of the project is to strengthen the capacities of primary schools, social work centers and civil society organizations for career guidance and counseling of young people in accordance with the local labor market.
The project leader is Coalition of youth organizations SEGA, which is a national platform of youth organizations active in the field of lobbying for changes in youth policies, dedicated to supporting youth activism, improving access to information and participation of young people in activities to address youth issues. SEGA as a sustainable and developed youth coalition enables young people to believe in themselves, pursue their interests, create and build.
---